Grow New Healthy Grass with Aeration Services
Applications for Thicker, Healthier Lawns
Renovating your lawn? At some point, every landscape can benefit from lawn renovation. During the aeration process, a professional aertor is used to remove cork size plugs from the ground to allow the soil and roots to breathe and become less compacted. Making the lawn less compacted, it is allowing nutrients to spread throughout the plugged area helping to speed up the decomposition of the thatch layer, and improving the flow of oxygen, nutrients, and water to reach the root system.
The aeration combined with our overseeding service allows the seed to come in contact with the soil for better germination along with new growth to the lawn which promotes a thicker, greener, healthier-looking, and beautiful lawn for your home.
Marshall's Lawn Service encourages our customers to maintain a healthy root system, as it is a must for an attractive lawn. Regular aeration helps compacted soil loosen, allowing the root system to grow. Performed once a year, high-quality lawn aeration is the key to helping your grass stay healthy throughout the seasons.
Plus, Add-on a Vericutting Service
Over time, soil can become compacted, especially here in the Midwest, where most of the soil is comprised of heavy clay depleting enough room for root growth especially for those lawns with a heavy buildup of thatch and thinning of grass.
Therefore, a verticutter allows for a deeper cut, removing built-up thatch, and promoting the seed to come in contact with the soil for better germination.
Yearly aeration services are recommended to help resolve this build-up issue.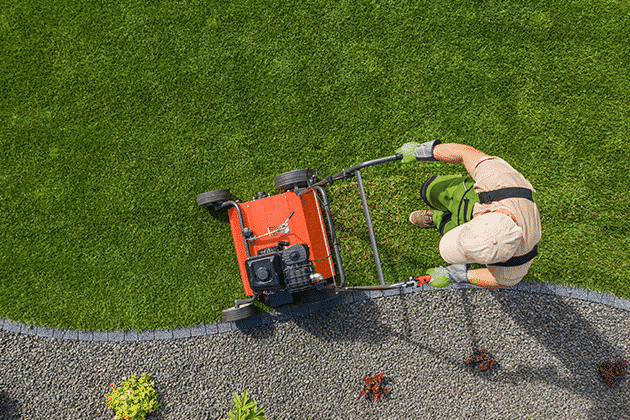 Our goal is to help your lawn reach its fullest potential. We'll customize a plan that works best for your lawn with a variety of services to choose from including aerating. If you have been looking for a premium-quality lawn care company in the Kansas City area, look no further.
The experts at Marshall's Lawn Service will help you maintain a healthy and beautiful lawn all year long. Contact us today for a free estimate!
"*" indicates required fields