Year-Round Weed Control Support
Treatment for Every Lawn
There is no one-size-fits-all approach to controlling weeds. We have a variety of weed control programs available to make sure your lawn stays looking its best. Our lawn experts will visit your property and can help in customizing a weed control program to suit your lawn care needs.
Weed Control Services
The professionals at Marshall's Lawn Service provide quality lawn care weed applications including:
Pre-emergent Weed Control
Helps stop grassy weeds like crabgrass and foxtail from germination.
Post-emergent Weed Control
A liquid herbicide that is sprayed on actively growing crabgrass and foxtail
These liquid applications eliminate dandelions, clover, chickweed, henbit, and other broadleaf weeds.
This application helps control pesky weeds that often resemble grass. Nutsedge is fast-growing., lighter green in color, and hard to control with typical weed control herbicides.
Fungicide application is needed to help reduce the damage to lawns from diseases such as brown patch and summer patch from spreading through out the lawn.
Raises or lowers the soil's pH to maintain proper pH balance.
The experts at Marshall's Lawn Service will take a soil sample of the problem area and coordinate with the lab on recommendations. PH level, the quantity of acceptable nutrients in the sample determines what course of action is recommended to take and what products to use such as lime, gypsum, etc.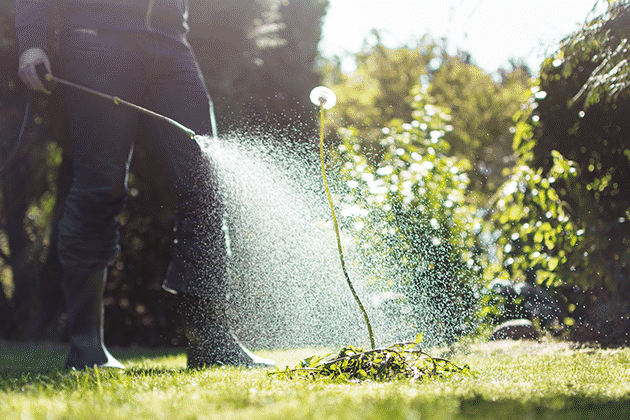 Our goal is to help your lawn reach its fullest potential. We'll customize a plan that works best for your lawn with a variety of services to choose from including weed control. If you have been looking for a premium-quality lawn care company in the Kansas City area, look no further.
The experts at Marshall's Lawn Service will help you maintain a healthy and beautiful lawn all year long. Contact us today for a free estimate.
"*" indicates required fields